Spotlight Slam: Students To Superstars
Please check the event website before attending, to verify the details and make sure there's no change.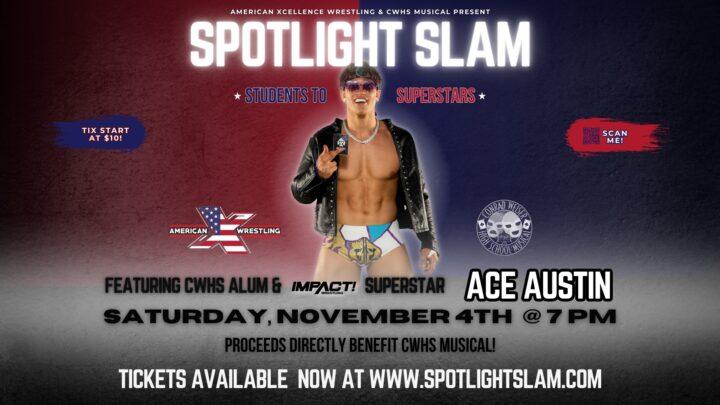 Spotlight Slam: Students to Superstars [A CWHS Musical Fundraiser] will feature the homecoming of IMPACT Wrestling star, and member of the Bullet Club, ACE AUSTIN, to his alma mater – Conrad Weiser High School!
The event will be held inside the CWHS Gym – Doors open at 6:00PM with a 7:00PM Belltime
Tickets start at just $10.00 each are AVAILABLE NOW by visiting www.SpotlightSlam.com
Facebook page for the event is https://www.facebook.com/events/840270707600527
Ticket Prices:
– Bleachers GA: $10.00 each
– Floor GA: $20.00 each
– Row 1: $35.00 each
Proceeds from this event DIRECTLY benefit the CWHS Musical!